Watch here for my new Photography book
A photographic case bound book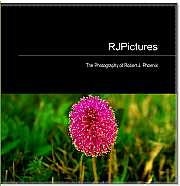 Now Published!
Please enjoy this preview...
(It is a large file [35meg], so please be patient...)
Published by: Lulu

Hard back, 16 pages, 28cm x 30cm. with 31 photographs.
This first edition is limited to 500 copies.

Special signed editions will be available and will include a signed photographic print.